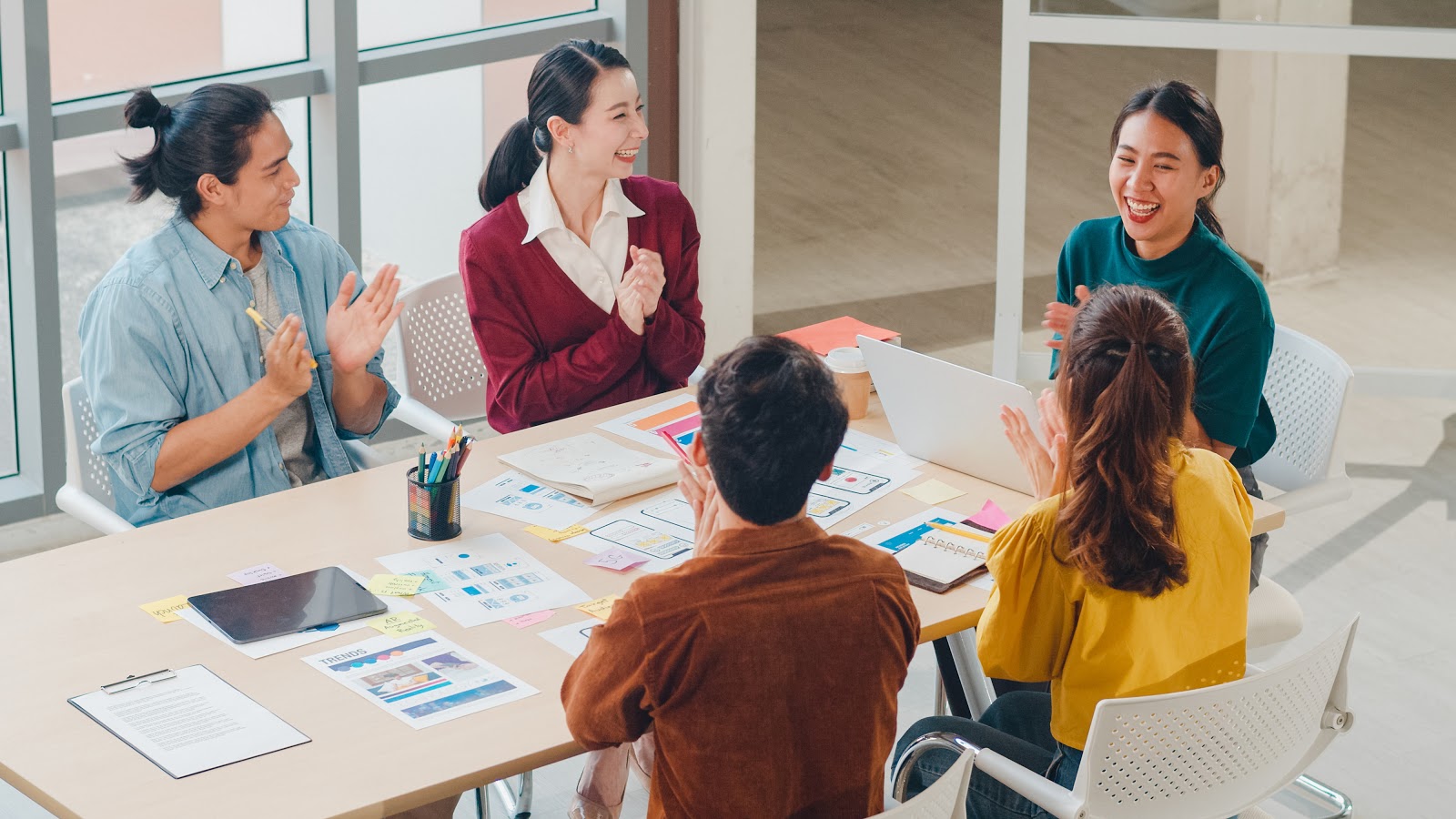 When everything feels important, which task should you prioritize? 
As a manager, you want to be able to make quicker, smarter decisions to hit your weekly, monthly and quarterly goals. As a leader, you want to empower your team. Encouraging them to be agile, collaborate, and take ownership of their tasks.
It's your job to keep the productivity levels up, and costs low. If you've felt your workload go into overdrive in the past year, you're not alone. 
Chances are your team is feeling it too now more than ever. According to the Harvard Business Review, burnout during the global pandemic was almost as widespread as COVID-19 itself.  
This is where workflows come in for you and your team. And this year, you'll need them more than ever to beat 'Zoom fatigue' and feeling like you're living at work. Great teams led by strong managers often stress the importance of a 'standardized workflow' for everything. But what do they mean? 
Here are the top 7 reasons why you need workflow systems to boost your team's productivity, streamline routine work and simplify your planning and decision-making. 
But first, we'll talk about what workflows are.
What Is a Workflow System 
Workflows help streamline and automate routine processes for your business and your team. 
By definition, a workflow is a specific sequence of tasks that you'll need to complete to achieve a specific objective or goal. 
A framework you use to help you to coordinate a series of workflows is known as a workflow system. This can involve multiple departments, employees, and tools.
For example, you're going to make breakfast. Your standardized workflow for toast will be to take the bread, put it in the toaster and finish it off with butter. A workflow system for breakfast will also cover respective workflows for coffee, juice, and maybe even the washing up. 
The coordination of multiple workflow systems falls under workflow management. And this tells you what to prioritize—the toast, coffee, or the juice. The two main objectives of workflow management are to:
Streamline your business processes

Achieve cost-efficiency
This is important for companies who optimize for maximum cost-efficiency while maintaining a high-volume output such as business process outsourcing (BPO) companies. 
The benefits of well-oiled workflow systems works apply to any core function of a business where routine processes are present. And that's everywhere from human resources and payroll, accounting, data recording, and marketing.
Not only that, but it also means less room for human errors and a happier team. For managers, you'll know you need a solid workflow system when you notice that:
Your team members are saying they're unsure of what's expected of them 

They're not sure what they should prioritize 

Most of your team's bandwidth is spent on repetitive tasks, stagnating their development 

Most meetings are spent realigning the structure and direction of the week 

Missed project deadlines 

Lack of engagement and recurring feelings of burnout within your team
So let's dive into 7 reasons why you need a workflow system. 
7 Reasons Why Workflows Spell More Productive Days Ahead
1. Visualizing Your Roadmap Keeps Employees Engaged 
Aligning and motivating your team has never been more challenging. Mapping it out over a workflow system gets you a more clear top-level view of your business, department, and direction. But it also lets your team in on your short and long-term goals.
People want to feel like they're contributing tangible results. Challenge your team with stimulating work and show them that it has a direct impact on the company's success. 
By sharing the company's vision and goals, it gives each individual a clear understanding of the direction the team is striving towards and the organization they work for.
Why does this matter? According to a study, a high sense of belonging was linked to a staggering 56% in job performance and 75% fewer sick days. It means substantial bottom-line benefits for your business and a cost-effective team. 
Oftentimes when there's a disconnect between high-level directives and day-to-day tasks is when employees start going through the motions. They end up bored and will start dissociating themselves from the big picture objectives you want to achieve. 
So here's how to prevent that. 
2. Make Room for Career Development 
Routine tasks are common. But redundant tasks shouldn't be. You need to establish if your output is giving you the results you want. And, are your results as good as they could be. 
By examining the workflows in place, it'll help you:
Lessen the number of duplicate or unnecessary tasks

Highlight areas to help employees speed up on common tasks 

Gain the flexibility to roll out action plans for process improvements
While you create value for the organization, always make sure you're also freeing up room to create value for you and your team. Your team is only as strong as its weakest member. So set expectations and give credit where it's due to letting them know they are doing something right.
Consistent and timely coaching helps keeps your team morale high, builds trust and loyalty, and cultivates their commitment to the work that they do every day. 
Knowing which tasks are important, you can free up time and bandwidth to create more opportunities for your team's individual development. In time, you'll also be able to identify strong individuals within your team to promote and develop from within. 
3. Reduce Micromanagement and Increase Accountability
Micromanagement has often been cited as the biggest reason people quit their jobs. In one study, it lowered the morale of 68% of employees and 58% said it hurt their productivity.

Source: RobertHalf
Workflow systems can help to map out each supporting task, the person in charge, and their deadlines. With this, everyone sees what needs to be done, what's going on, and what you need to achieve as a collective effort. 
Using a standardized workflow, your team members can begin to manage themselves. Leaving you with more room to focus on the high-level decisions and juggling critical tasks simultaneously.
Allowing your team to take ownership will help produce better outcomes— but it doesn't hurt to give an extra nudge. You can easily automate your managerial cues such as task reminders, status updates, and approval stages to make sure they're on the right track. 
As each of them grows into their role, they'll be able to produce better results and even move towards completing them in a shorter amount of time. For your team, this can free up more room for them to be productive elsewhere. By strategizing and planning new products or campaigns.
4. Standardized Processes to Hit Consistent Results 
Initially, the idea of workflow management stemmed from the need to produce consistent results and outputs in a production queue. 
Land, labor, and capital— sound familiar? These three factors required to drive the industrial revolution still rings true today. And even then, they focused on new ways of organizing work that made existing industries more productive, efficient, and consistent. 
With a standardized workflow, it works as an assembly line to deliver an almost identical result each time. This allows your team to scale at growth because training new members becomes easier with tried-and-proven steps in place to achieve the desired outcome. 
This brings us to our next point.
5. Minimize Human Error 
As a leader, you need to think at least 2 steps ahead of the pack. Rather than choosing who's available for a task, you need to highlight the best individuals suited to take charge and perform specific tasks. 
This relates to the benefit of the whole team and new hires that come in. As your team grows, new additions to the team pose a new risk for errors before they are adequately trained. 
For new hires, building to the consistency that matches the rest of the team and the demand for onboarding time are often draining on managers. And overworked managers are costly to the dynamics and productivity of the whole team. 
By providing a proven structure for your team, they'll gain a clear understanding of how to bring projects to completion with clear checkpoints. From submissions, approvals, and revisions— you can gradually minimize the likelihood of human error. It also helps with faster handovers between colleagues.
The sign of a strong workflow is how managers can seamlessly absorb new hires into their team, and how quickly these new team members transition and start contributing value. 
6. Establish a Positive Company Culture
Research by Deloitte found a strong correlation between employee happiness and feeling valued at work with strong company culture. A staggering 88% of employees believe that a distinctive corporate culture is vital to the success of a business.
Creating a sustainable change within your company requires you to place quantifiable goals on a qualitative agenda. And no organizational culture can exist without clear goals in place. 
When your team member's day-to-day work is focused on achieving the outcomes and results of your workflow systems, they become ingrained in your company culture. So it's important to get them right from the start.
Good habits are productive actions repeated weekly, and this can be the building blocks of forward-thinking positive company culture. 
Reinforce them consistently and frequently. You can start to offer employees perks outside of a paycheck that can help reinforce good habits that support a productive work week. 
Setting clear objectives doesn't just bring your team together with a collective goal in mind. It also gives them the autonomy to draw the line between their work and personal life by helping them prioritize and manage their time. Crucial in these times where the lines of work and personal life are increasingly blurred. 
7. Promotes Transparency 
Transparency is a two-way street. A clearly defined sequence of tasks makes sure each step is documented. It also lets you easily monitor performance, identify delays, mistakes and trace them back to its root. 
Strong managers know how to coordinate the strengths of each of their team members. Having a clearly defined workflow system makes it easier for you to single out individual performance. You'll be able to gain better awareness of the ongoings of your team and the sharing of results in real-time.
For the team, it allows a regular feedback loop with their manager, receiving feedback and a nudge in the right direction to make sure they're on course. 
Engaged Employees Translate to an Empowered Company 
Think of it this way, you're cutting them a deal: you remove the excuses so that they can take care of the production. In this article, we've learned the 7 benefits of a great workflow system on your team's productivity: 
Visualize your roadmap keeps them engaged

Help you identify areas for career development

Reduce micromanagement and increases accountability

Standardize the way you can hit consistent results

Minimize human error to consistently improve output

Establish a sustainable and positive company culture

Promote transparency and helps troubleshoot mistakes 
The next step you'll need to take to establish a new standardized workflow system is to break down your process into the different steps and moving parts and organize them.
However, your main challenge here isn't getting the process right for your team and your company. It's securing buy-in from your team members and getting them on board with you. 
We discussed how positive company culture, opportunities for career growth and a sense of belonging are vital for the success of a business. 
Here's where you can create to bring out the best synergy of your team and work on your business objectives in parallel, contact us today and your first 2 weeks are on us!